Today Marks the Day DAPA Would Have Opened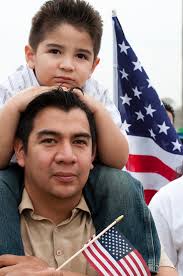 Today, May 20th 2015, should have been the day that the USCIS started accepting applications for the new DACA and DAPA programs. Unfortunately, the executive action enacted by President Obama has been halted by a federal lawsuit filed by the state of Texas and other Republican states.
As of now, there is no word on when exactly the USCIS will start accepting applications. The good news is that there is still a lot of hope.
One thing for sure, as soon as the halt is lifted, the USCIS will release a statement as to when the applications for the new DACA and DAPA will be available to submit.
If you want to know more about the new DACA and DAPA read our DAPA blog.
Call us at 408-293-2026 for more information on the DACA and DAPA. Our offices are located in San Jose, San Francisco and Pasadena.
Immigration Blog & News
Although it is common these days to hear in the media and in political discourse the idea that immigration harms the US economy and reduces wages and job opportunities for native-born workers ...

Foreign nationals possessing extraordinary ability in their field of expertise may be eligible for an employment-based, first preference visa.