Of Counsel
Michael Muston
Michael Muston is an experienced immigration attorney who has provided advice to his clients for over 30 years. Michael became a lawyer in 1978 and has devoted his practice to U.S. immigration-related cases since 1983. Michael first opened his office in San Jose in 1985 and has been serving individual and business immigration needs in the Bay Area ever since.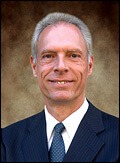 Practice Areas
Michael specializes in all areas of immigration law for individuals and businesses. Some areas that he may assist you include:
Business Immigration: Organizations may deal with a wide variety of immigration issues relating to employees, contractors, consultants, and investments. For example, your company may want to hire qualified employees under a H1B visa. Or if your company is seeking to invest in the U.S., you may need assistance with an E visa. There are many different business situations when your company may need immigration assistance and you will want to consult with an experienced attorney to discuss the specifics of your case.
Family-Based Immigration: Family-based immigration issues can involve marriage and fiance visas, visas for family members like siblings, parents, or children, and other family-based visas. There is a lot at stake with family-based immigration and you will want an attorney advocating for your rights to ensure that your loved ones are able to enter or remain in the U.S.
Michael earned his Bachelor of Arts with honors from the University of Texas at Austin in 1975. He then graduated from the University of Houston Law Center in 1978 earning his Juris Doctorate degree.
Professional Associations & Memberships
Following law school, Michael was admitted to the State Bar of Texas in 1978. Since that time, he has established roots in the Bay Area. Besides opening the San Jose office, Michael is the founding officer of the Santa Clara Valley Chapter of the American Immigration Lawyers Association.
To better help his clients, Michael has language abilities in: