New USCIS Policy, Effective June 14, 2023:  Compelling Circumstances EADs
On June 14th, 2023, USCIS updated its Policy Manual to broaden the circumstances under which applicants may receive Employment Authorization Documents (EADs) based on compelling circumstances. Since 2017, USCIS has allowed individuals to apply for EADs under narrowly applied compelling circumstances. This new policy expands the list of factors that USCIS may consider in determining whether circumstances qualify as compelling. 
Basic eligibility
To be eligible for an EAD based on compelling circumstances, the applicant must: 
The principal applicant is the principal beneficiary of an approved Immigrant Petition for Alien Workers (

Form I-140

) in either the 1st, 2nd, or 3rd employment-based preference category;
The principal applicant is in valid E-3, H-1B, H-1B1, O-1, or L-1 nonimmigrant status or authorized grace period

[3]

at the time the applicant files the Application for Employment Authorization (

Form I-765

);
The principal applicant has not filed an Application to Register Permanent Residence or Adjust Status (

Form I-485

);
An immigrant visa is not available to the principal applicant based on the applicant's priority date according to the relevant Final Action Date in the U.S. Department of State (DOS)'s

Visa Bulletin

in effect at the time the applicant files Form I-765;
The applicant and their dependents provide biometrics, as required;
The applicant and their dependents have not been convicted of a felony or two or more misdemeanors;

and

USCIS determines, as a matter of discretion, that the principal applicant demonstrates compelling circumstances that justify the issuance of employment authorization.
What are compelling circumstances?
The newly updated Policy Manual section does not define compelling circumstances, but it does provide various examples and categories of situations that USCIS ought to consider in making the determination as to whether the applicant's situation is compelling. These include:
Serious illness and disability

, of either the principal applicant or their dependant. For example, if the principal applicant has to leave his employer because the family needs to move across the US for his child's medical treatment, making the principal applicant unable to continue with his previous employment, this would be considered a compelling circumstance.

Employer dispute or retaliation

. If an employee is party to a dispute involving illegal or abusive conduct by the employer, USCIS can find that this is a compelling circumstance warranting an EAD that is not tied to the employer. Documentation to prove this can include legal filings, complaint details, and communications with the employer. 
Other substantial harm to the applicant

. If the applicant is unable to extend or change to another valid immigration status, and would suffer substantial harm if not able to work in the US, then USCIS may grant the EAD based on compelling circumstances. Substantial harm in this context can include financial harm as well as harm that they/the family would suffer if they had to return to their country of origin. 
Significant disruption to the employer

. The compelling circumstances EAD may also be used to prevent harm to a US employer. If the foreign worker is unexpectedly unable to timely file an extension or change of status allowing them to continue working, and if losing the foreign worker would cause the US company significant financial loss or other disruption, USCIS may approve a compelling circumstances EAD. 
An example from the USCIS Policy Manual
At the end of the new Policy Manual section describing compelling circumstances, there is a helpful example:  
"As an example, a principal applicant with an approved immigrant visa petition in an oversubscribed visa category or chargeability area who has lived in the United States for a considerable period of time, and has school-aged children and a mortgage, may face compelling circumstances if, due to job loss, the family may otherwise be forced to sell their home for a loss, pull the children out of school, and relocate to their home country. Note that not all of these elements (lengthy time in the United States, mortgage, and school-age children) are necessary for a case-by-case finding of compelling circumstances based on substantial harm to the applicant."
What about spouses and dependent children?
Spouses and children of principal applicants for EADs based on compelling circumstances are also eligible for EADs based on compelling circumstances. Note that each dependent must individually prove compelling circumstances.
How long is it good for?
EADs based on compelling circumstances are valid for a maximum of 1 year. They may be renewed in 1-year increments. 
Does it give me valid immigration status?
Not exactly. Having an EAD based on compelling circumstance does not grant the individual valid non-immigrant status, but it is considered by USCIS to be a period of authorized stay. That means that someone with a compelling circumstances EAD does not accrue unlawful presence while remaining in the United States, but it does not give them valid immigration status. Valid immigration status is needed to allow someone to adjust status (apply for a green card from within the USA). However, because someone with a compelling circumstances EAD is considered to be in a period of authorized stay, they can leave the USA without triggering the unlawful presence bars (3 or 10-year bar), which means they can apply for their green card through a US consulate abroad.
How might this actually help someone?
Unfortunately, the compelling circumstances EAD does not put someone on a direct pathway to getting a green card. If you are no longer working for the employer who filed your I-140, you will need a new petitioner in order to qualify for permanent residency, and hopefully be able to recapture your original priority date. 
The compelling circumstances EAD could be a good short-term option for individuals who were laid off or had to leave their previous employment, or even for workers who maxed out their H-1B years or for workers who can no longer maintain L-1 status due to a change in the c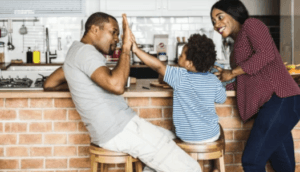 ompany's ownership structure. It is likely best for people who need a bit more time to remain working in the US while sorting out a more secure immigration plan. 
If you think an EAD based on compelling circumstances might be helpful in your particular circumstances, feel free to book a consultation with one of our attorneys.