The EB-2 + National Interest Waiver (NIW) can be a great option for entrepreneurs looking to obtain U.S. permanent residency, as it offers more flexibility and is more streamlined than the traditional government processes. Applicants do not need a job offer, can use experience in lieu of a degree, and can skip the lengthy labor certification (PERM) process. Lawfully present applicants are often legally permitted to immediately file Adjustment of Status petitions to the USCIS. On top of that, USCIS has specifically recognized entrepreneurs as eligible for NIW despite the sometimes uncertain nature of entrepreneurial work, stating that entrepreneur applicants are "not required to establish that the proposed endeavor is more likely than not to ultimately succeed".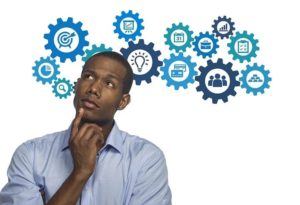 Who can apply?
The first step is determining if you meet basic eligibility to apply. That is:
-You are a professional with an advanced degree (master's level or higher, or equivalent), OR
-You are a professional with a bachelor's degree + 5 years progressive work experience in your field, OR
-You possess "exceptional ability" in your field (exceptional ability means "a degree of expertise significantly above that ordinarily encountered in the sciences, art or business.")
Note that "exceptional ability" is a considerably lower standard than "extraordinary ability" for EB-1A category cases.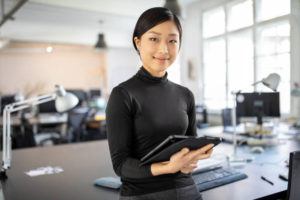 What do you have to prove? 
Once you have determined that you qualify under one of the above eligibility categories, the next step is to prove that USCIS ought to grant your National Interest Waiver (NIW). The NIW waives the normal PERM labor certification process, letting you skip a cumbersome step. The AAO case, Matter of Dhanasar, lays out the three criteria for the NIW: 
That the proposed endeavor (whatever you plan to be working on) has both "substantial merit" and "national importance,"

That you are well positioned to advance the proposed endeavor,

and

 

That on balance, it would be beneficial to the U.S. to waive the job offer and labor certification requirement.
Let's look at each a little more closely. First, substantial merit and national importance. For this one, USCIS considers factors such as:  potential for positive economic impact; job creation; advancement of science, technology, business, education, culture, health, etc. This is not an exhaustive list and we can be quite creative. It is also important to note that "national importance" does not mean that the impact of the particular endeavor needs to be felt across the entire United States–a positive impact in a particular geographic region is sufficient. Specific evidence can include:  business plans, record of past success, letters from experts or relevant entities, participation in accelerator or incubator programs, outside investment in the project, patents, trademarks or other intellectual property, media attention, published material about your work, etc. 
The second prong ("well positioned to advance the proposed endeavor") simply requires showing that you have the background, experience, skills and/or education to do your work and do it well. Evidence to prove this can include degrees, certificates, work history, awards, the fact that you own and/or direct the business, etc.
Lastly, we have to prove that on balance, it is more beneficial to the United States to allow you to skip the labor certification step and work in your field of endeavor regardless of the potential presence of other qualified US workers. This generally involves proving (by a fairly low evidentiary standard) that the factors in favor of waiving the labor certification process outweigh the factors in favor of requiring the labor certification process. In cases of entrepreneurs, this can include arguing that the applicant is self-employed in a manner that does not affect other US workers, or that the applicant has founded a company which has created jobs for US workers. This prong can also include arguments of the urgency of the specific work, as well as the particular importance of the endeavor.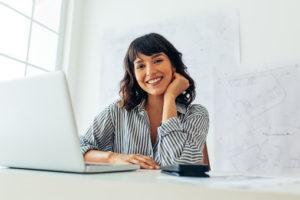 In conclusion
MJ Law is a Silicon Valley based immigration law firm. if you wish to schedule a consultation appointment to determine eligibility for the EB-2 NIW (National Interest Waiver), our lawyers can be scheduled via email or phone call.  408.293.2026 or gjack@mj-law.com.