Want to Start or Staff a U.S. Office Affiliated with a Multinational Company? The L-1A Visa Can Help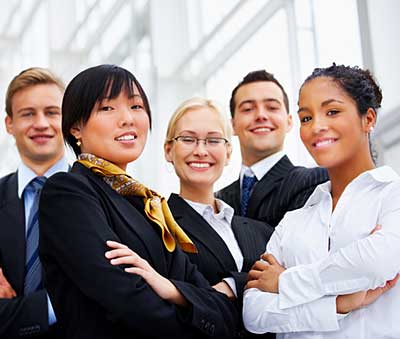 credit: tlc-corp
The L-1A visa enables a multinational company to transfer an executive or manager from an office overseas to an office in the United States.The office in the U.S. can be an existing part of the company's corporate network or executives/managers can be sent to establish a U.S. branch of an existing foreign company.To be considered a "multinational company," the company must currently be (or soon to be) doing business in the United States and at least one other country.The foreign entity and the U.S. entity must be related as either a parent company, branch, subsidiary, or affiliate.Both the foreign and domestic entities must be engaged in business matters, as mere presence of an agent or office does not count for L-1A visa purposes.
The employee who is transferring to the United States must have been working for the foreign business entity for one continuous year within the three years prior to his or her entry into the U.S.Only employees in managerial or executive positions qualify for the L-1A visa.An employee is in an executive position if that employee makes business decisions for the entity without much supervision.An employee is in a managerial position if that employee directs and controls the work of other high-level employees and/or oversees the implementation of some integral component of the business.Low-level managerial positions do not count for L-1A purposes.  
An L-1A visa lasts for a total of seven years.Employees coming to the U.S. to establish a new office are initially authorized for a one-year stay.Employees coming to the U.S. to work at an already established office are initially authorized for a three-year stay.Extensions on this visa are granted in two-year increments until the employee reaches seven years.The spouse and unmarried children under 21 of the employee may accompany him or her to the U.S. on an L-2 visa.   
Each transferring employee needs his or her own approved petition unless the business has secured an approved blanket petition.A blanket petition establishes the link between the U.S. entity and the foreign entity ahead of time.An approved blanket petition allows the employer more flexibility in transferring several employees and the turnaround from United States Citizenship and Immigration Services tends to be quicker.
Businesses are eligible to apply for blanket certification if:
– the foreign and domestic entities are engaged in commercial trade or services;
– the office in the U.S. has been in business for at least one year;
– the business has at least three branches, either foreign or domestic;
– and, at least one of the following is met:
a.Ten individual L-1A petition approvals have been granted in the preceding 12-month period
Combined annual sales are $25 million or more, or
c.The U.S. workforce has 1,000 or more employees.
Our MJ Law attorneys are available to assist with individual L-1A and blanket L petitions.Let our expertise help you establish the relationship between your business entities and help ensure that your transferring employees are considered to be executives or managers as defined by federal law.
Immigration Blog & News
Although it is common these days to hear in the media and in political discourse the idea that immigration harms the US economy and reduces wages and job opportunities for native-born workers ...

Foreign nationals possessing extraordinary ability in their field of expertise may be eligible for an employment-based, first preference visa.