Last week this photo posted on Facebook by Latino Rebels took the Internet by storm. In just over a week the photo has over 35,000 likes, over 30,000 shares and over 3,000 comments on Facebook. This suggests that the image and message resonated with many.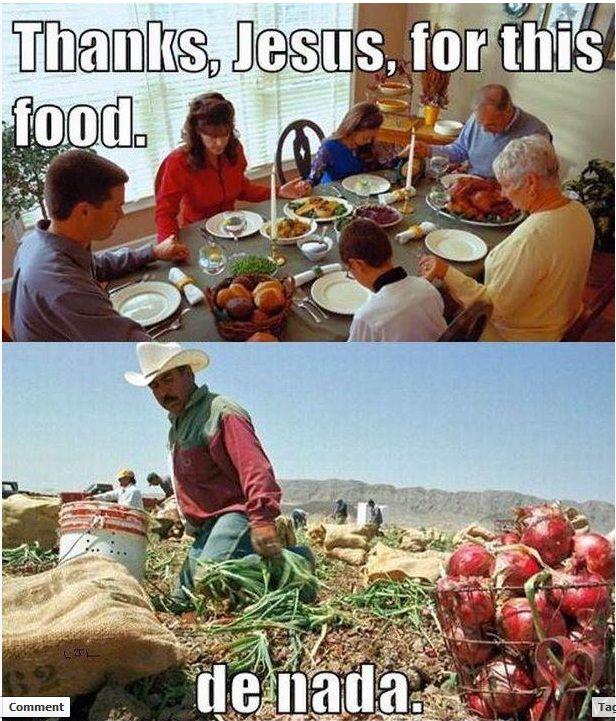 Thank You Jesus
Among those who loved the photo and those who hated the message was the refreshing viewpoint of Graciela Tiscareno-Sato. Graciela's article in the Huffington Post spoke of the real Jesus. The man who immigrated to the United States, worked as a farm laborer and made something for himself and his family. She tells true life stories of immigrants who came to this country with nothing and found that the United States really is still the land of opportunity.
Here's Jesus picking onions. His daughter Carolina however, will graduate next week as valedictorian of her high school in Fresno, California. At this moment, she's at Stanford University a couple hours away, attending the third annual Silicon Valley Latino Leadership Summit… Click here to read more
Read Graciela Tiscarnero-Sato's article, The Viral Immigration Meme: Did You See The Success Story? in the Huffington Post – http://www.huffingtonpost.com/graciela-tiscarenosato/viral-immigration-photo-w_b_1208345.html
Immigration Blog & News
Although it is common these days to hear in the media and in political discourse the idea that immigration harms the US economy and reduces wages and job opportunities for native-born workers ...

Foreign nationals possessing extraordinary ability in their field of expertise may be eligible for an employment-based, first preference visa.