Supreme Court Allows Implementation of New Public Charge Rule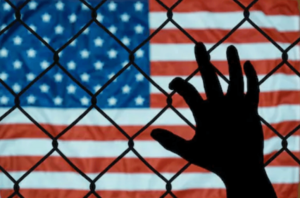 Update
The Supreme Court on January 27th, 2020 removed the nationwide injunction on the Trump administration's new "public charge" rule. This means that the rule can now go into effect. The rule broadens the definition of "public charge," and is feared to have a negative impact on certain low-income immigrants. 
Background
It has long been the case that immigration officials can deny admission to the United States or adjustment of status (getting a green card from inside the US) when they have reason to believe  the person is likely to become "primarily dependent" on "public cash assistance" or "institutionalized for long-term care at government expense." This mainly affected people who had been receiving public benefits in the form of cash aid (eg. TANF grants) or who were institutionalized/hospitalized for long-term care being paid for by the government.
New Rule
The new rule says that immigration officials will now look at many different factors to determine whether a person is likely to become a public charge. These factors include:  the person's age, income level, health, number of dependents, education, work history, receipt of public benefits, health insurance, and affidavit of support. The new rule also increases the types of public benefits that can be used as a negative factor and includes SNAP (food stamps), non-emergency Medicaid, and federal housing programs (eg. Section 8).  
Benefits NOT Considered
There are many government benefits that are not considered by the new rule, including:  emergency Medicaid (emergency Medi-Cal), Medicare, WIC, Head Start, CHIP, Unemployment, and Social Security, among others. Immigrants should feel comfortable continuing to use these services if they are eligible for them. The new rule also does not consider benefits to US citizen family members, and they are not supposed to consider benefits received prior to the effective date of the rule. 
Exceptions – The Rule Does NOT Apply to Certain Immigrants
The "public charge" ground of inadmissibility does not apply to everyone. Thus, the new rule does not apply to certain types of immigrants, including:  applicants for U visa, T visas, VAWA, DACA, asylum, refugees, TPS, parole, SIJS, etc. If you are submitting one of those types of petitions, you do NOT need to worry about this new public charge rule.