Canadians ahead of United States in implementing Startup Visa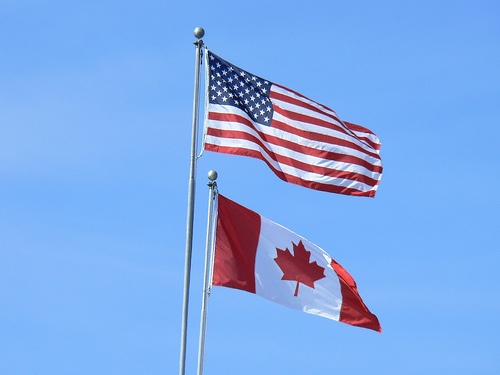 The Canadian government just launched its own version of the Startup visa and thus potentially beating the United States to the punch in attracting some of the new wave of technically savvy entrepreneurs from such foreign countries as India, China, Western Europe, and more recently from even Latin America who want to start new enterprises in countries with more modern infrastructures than their home countries.  A similar Visa option is currently being mentioned in the United States and tagged with the same name, the Startup Visa, which is an option that will be part of the broader immigration reform package that is expected to come to a vote with the United States Congress during the summer.
Under the current U.S. Immigration system, it is primarily just entrepreneurs with significant capital on hand who are generally afforded the opportunity to pursue visas in the United States for the sake of starting a new business.  The E2 Investor Visa is one common option for individuals from certain treaty bearing countries where an initial investment of at least $100,000 is made just for the right to manage a business on a temporary basis in the United States.  Whereas the L-1A intra-company Executive Visa also requires that the individual previously manage an existing foreign home company for one of the past three years, and the EB-5 Investor Visa which requires a 500,000 or $1 million initial investment from the individual's own pocket.  The Startup Visa, on the other hand, is a proposed amendment to the U.S. immigration law to create a visa category for foreign entrepreneurs who have raised capital from qualified American investors. It aims at addressing the absence of a visa category for entrepreneurs to raise outside funding.
The Startup Visa is proposed as a temporary Immigrant Visa, or Conditional Permanent Resident Visa (conditional green card) which converts to a 
permanent residency
 (green card) after two years if certain conditions are met. The prospective Startup Visa is classified as an "Employment Based" visa, under a newly created EB-6 category.  Many believe it should furthermore have the effect of freeing up foreign talent, many of whom have graduated from top U.S.  universities, to pursue their business ideas with much less constraint than they've experienced in the past.
photo credit:
David Chilstrom
via
photopin
cc
Immigration Blog & News
Although it is common these days to hear in the media and in political discourse the idea that immigration harms the US economy and reduces wages and job opportunities for native-born workers ...

Foreign nationals possessing extraordinary ability in their field of expertise may be eligible for an employment-based, first preference visa.