Razones para la negación de un perdón I-601A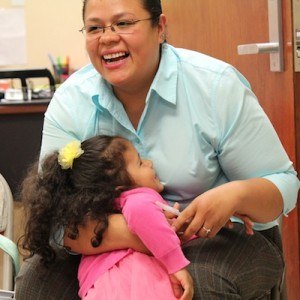 Credit: Lillian Mongeau, EdSource Today
>El perdón migratorio I-601A, o en inglés el "Provisional Unlawful Presense Waiver," permite a los inmigrantes con una petición I-130 ya aprobada permanecer en los Estados Unidos mientras que se arreglan su estatus migratoria. Tradicionalmente, los inmigrantes que son elegibles para convertirse en residentes legales de los Estados Unidos (e.g. porque están casados a un ciudadano estadounidense), pero que han estado en los EE.UU. sin autorización por más que 180 días, normalmente se requieren salir de los Estados Unidos por un período de tres o diez años si quieran ajustar su estatus migratorio. En cambio, el perdón I-601A permite a estos inmigrantes permanecer en los Estados Unidos para ajustar su estatus si pueden demostrar que salir resultaría en dificultades extremas para su cónyuge ciudadano estadounidense o para sus padres.
>Un perdón I-601A puede ser negado por el USCIS por varias razones. Una petición puede ser negada si es incompleta, si hay errores o inconsistencias, si el USCIS considera que el solicitante sería inadmisible a los EE.UU. por razones distintas a la presencia ilegal, o si el USCIS no considera que el esposo / padre ciudadano sufriría dificultades extremas como resultado de que el inmigrante esté obligado a salir de los Estados Unidos por tres o diez años.
>Esta última razón, pruebas insuficientes de dificultad extrema, es uno de los más comunes. Porque la ley dice que los perdones I-601A son discrecionales, las decisiones pueden ser muy subjetivos.  El oficial de USCIS quien evalúa la aplicación tiene un amplio grado de libertad de acción en decidir si la situación de la familia resultaría en dificultad extrema. Por este razón, es importante que el solicitante entregue una aplicación exhaustivo, bien organizado, y persuasivo.
MJ Law tiene experiencia en manejar con éxito estos perdones y es orgulloso de haber ayudado a mantener unidas numerosas familias.
Immigration Blog & News
Although it is common these days to hear in the media and in political discourse the idea that immigration harms the US economy and reduces wages and job opportunities for native-born workers ...

Foreign nationals possessing extraordinary ability in their field of expertise may be eligible for an employment-based, first preference visa.