Patent Producers: Linking Immigration to Innovation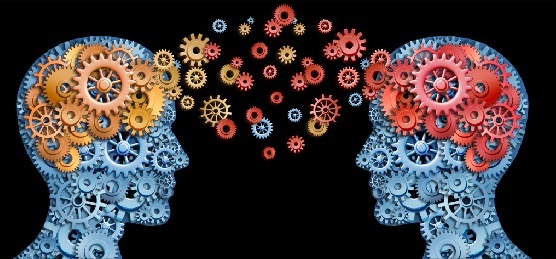 Photo credit: ecch.com
Silicon Valley attracts top talent from around the world. The best and the brightest all clamor to be close to renowned universities, a high concentration of investors, and an enterprise-nurturing ambiance. What, then, could cast a damper on this tech incubator's party? The answer is restrictive immigration laws.
Immigrants are central to Silicon Valley's success. One study found that between 2006 and 2012, 43.9 percent of engineering and technology companies in Silicon Valley, and 24.3 percent of these companies nation wide, had at least one pivotal founder born in a country other than the United States. In this same time period, these companies employed about 560,000 workers and generated nearly $63 billion in revenue in the United States. While the growth rate of immigrant-founded companies has stagnated nationally, it has dropped by almost 10 percent in Silicon Valley.
Another study found that 76 percent of patents granted to the top 10 patent-producing U.S. universities in 2011 listed at least one foreign-born inventor. These inventors hailed from 88 different countries. However, that same study found that more than half of those patents were awarded to the inventor groups (students, postdoctoral fellows, and staff researchers) most likely to face immigration obstacles stemming from the nature and time constraints of F-1, J-1, and H-1B visas.
Despite the obvious and important contributions of foreign-born entrepreneurs, restrictive U.S. immigration laws are driving them away. One scholar who studies this phenomenon, Vivek Wadhwa, has deemed it "reverse brain drain." Even though the United States is their first choice and often their place of education, an archaic and unfriendly immigration scheme makes it impossible for these entrepreneurs to locate here. Since countries like India, China, and most recently, Canada, are far more welcoming, the United States is losing out on patent-producing, job-creating, economy-boosting, immigrant innovators.
As policymakers begin the process of crafting immigration reforms, it is vital that interested parties stay abreast of this issue. Some suggested solutions include an American Start Up Visa or increasing/abolishing the H-1B cap. Whatever the final solution entails, it must consider ways in which to attract and retain foreign-born entrepreneurs. Our economy and national competitiveness depend on it.
Immigration Blog & News
Although it is common these days to hear in the media and in political discourse the idea that immigration harms the US economy and reduces wages and job opportunities for native-born workers ...

Foreign nationals possessing extraordinary ability in their field of expertise may be eligible for an employment-based, first preference visa.