Nuevas Políticas Dan Mayor Certidumbre al Proceso del Perdón Migratorio I-601A para Personas con Récord Criminal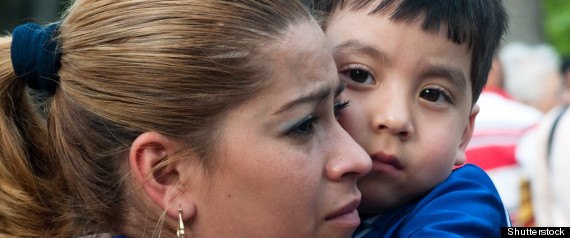 Nuevas Políticas Dan Mayor Certidumbre al Proceso del Perdón Migratorio I-601A para Personas con Récord Criminal
El perdón migratorio I-601A fue creado por la administración del Presidente Obama el 4 de Marzo de 2013. El propósito de este perdón es acortar el tiempo que tarda un solicitante de visa de inmigrante, fuera de los Estados Unidos y lejos de su familia. Este perdón aplicaba para casos en los que el único delito del solicitante de la visa, era haber entrado y permanecido ilegalmente en los Estados Unidos por más de 180 días. Para calificar para un perdón migratorio, el solicitante debe tener 17 años o más, tener una petición aprobada de visa de inmigrante y demostrar que si se es removido de los Estados Unidos, causará un gran sufrimiento a su familiar directo que sea ciudadano Americano, (ya sea esposo, esposa o padre o madre) además de ya encontrarse físicamente en los Estados Unidos.
Tradicionalmente, el proceso para los solicitantes de una visa de inmigrante que se encuentran ilegalmente en los Estados Unidos consiste en salir del país para aplicar para su visa.
Por ejemplo, supongamos que un ciudadano Mexicano entra a los Estados Unidos "sin papeles" y ya estando aquí, se casa con una ciudadana Americana. Este ciudadano Mexicano no puede aplicar para su residencia permanente (Conocida como "green card" o "mica") dentro de Estados Unidos. Tendría que salir a México para aplicar en el consulado de Estados Unidos en Ciudad Juárez.
El problema es, que si lleva más de 180 días viviendo ilegalmente en los Estados Unidos y viaja a México (aunque sea para la aplicación de su visa) esa persona automáticamente recibe un "castigo" de 3 a 10 años de no poder regresar a Estados Unidos. Esto significa que aunque la visa sea aprobada, le va a ser negado su regreso al país. Esta situación es muy difícil para las familias que tienen que vivir separadas por mucho tiempo. El perdón migratorio I-601A ahora ya elimina este castigo a los esposos, hijos o padres de ciudadanos Americanos cuyo único delito haya sido permanecer ilegalmente en los Estados Unidos. Los beneficiarios de esta ley ya pueden viajar a su país de origen si les es aprobado el perdón, para recibir su visa de inmigrante sin temor a ser castigados.
El 24 de Enero de 2014, el Servicio de Inmigración y Ciudadanía de los Estados Unidos (USCIS) emitió un comunicado que le da más claridad y certidumbre a los aplicantes de un perdón migratorio I-601A. Anteriormente, los beneficiarios que cuentan con récord criminal , no calificaban para este beneficio. Ahora, el aplicante puede acceder al perdón si (1) tiene un crimen menor o un récord criminal con ofensas pequeñas que no excedan un año en la cárcel y que la sentencia no haya sido mayor a seis meses en prisión, o bien con la excepción si cometió delitos juveniles (mientras que haya sido menor de 18 años y el aplicante haya sido puesto en libertad 5 años antes de aplicar para el perdón); o (2) que no involucre un crimen de depravación moral lo que podría dejar al aplicante sin admisión. Los aplicantes ya no serán negados del perdón migratorio mientras sus delitos no caigan en alguna de las dos categorías ya mencionadas.
Nuestros abogados ya están comenzando a tomar casos del perdón I-601A para esta nueva categoría de beneficiarios. Creo que este es un hecho muy alentador en la búsqueda de un mini-programa de amnistía. Póngase en contacto con nosotros para analizar su situación y buscar una solución a su problema migratorio.
Immigration Blog & News
Although it is common these days to hear in the media and in political discourse the idea that immigration harms the US economy and reduces wages and job opportunities for native-born workers ...

Foreign nationals possessing extraordinary ability in their field of expertise may be eligible for an employment-based, first preference visa.

As you have likely heard, US Citizenship and Immigration Services (USCIS) has announced several troubling policy changes over the past months.