Mexican actor Demian Bichir gets nominated for an Oscar for his role as an illegal immigrant
Earlier today, the Academy Awards nominees were released and the name of one actor has been catching the attention in the social media: Demián Bichir. He is a Mexican actor whose role as an illegal immigrant on the independent movie called "A better life" is making headlines right now as the "shocker" or "surprise" nomination for the Oscar as Best Actor.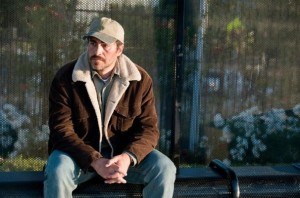 While the indie movie itself was by no means a "Blockbuster", director Chris Weitz known for popular movies like "Twightlight Saga: A New Moon", wanted to portray the life of a struggling immigrant father who tries to keep his son safe from gangs in East L.A., while working hard to provide them both with a better income to have a better quality of life. While the plot might look "cliché" by using the stereotype "illegal immigrants are gardeners", the Oscar nomination comes after "Carlos" (Demian Bichir) has to deal with situations that are pretty real and which most Hispanic undocumented immigrants have to struggle with.
While some people in some social media platforms are already calling this nomination as "Hollywood liberal propaganda" (remember, there are Presidential elections this year), the truth is that the film portrays in a very realistic way, what millions of Americans ignore about the everyday lives of millions of other "Carlos" out there that with their silent hard work, help to make our lives a little bit better.
What do you think? Is Demian Bichir's Oscar nomination a "shocking" one? You can vote in our Facebook Poll:
Immigration Blog & News
Although it is common these days to hear in the media and in political discourse the idea that immigration harms the US economy and reduces wages and job opportunities for native-born workers ...

Foreign nationals possessing extraordinary ability in their field of expertise may be eligible for an employment-based, first preference visa.