Legal Advisory: The Fall of DOMA and What it Means for Immigration Purposes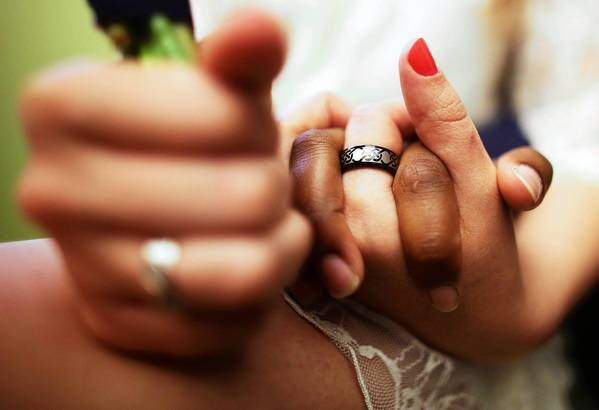 Photo by Mario Tama/ Getty Images
On June 26, 2013, the highest court in the land declared that the federal Defense of Marriage Act (DOMA) was unconstitutional.  This means that same sex couples must now be treated the same way as opposite sex couples under federal law.  But what does this decision mean for immigration purposes?  Can same sex married couples now extend immigration benefits to their spouses?  The short answer is, "yes," because immigration is strictly a federal matter.
For many years, opposite sex couples have been able to obtain legal permanent residence, or green cards, for foreign-born spouses.  Now, the Supreme Court decision in United States v. Windsor has paved the way for same sex couples to also have this ability.  A Columbian man living in New York City was granted legal permanent residence by virtue of his marriage to an American man only hours after the Court announced its decision, thus saving him from deportation. A gay married couple living in Florida was recently issued a green card for a Bulgarian-born spouse.  According to the New York Times, officials from United States Citizenship and Immigration Services (USCIS) have kept a list for the last two years of same-sex couples whose permanent residence petitions were denied.  These denials will now be reversed without couples having to produce new applications, so long as nothing affecting their immigration petitions has changed.  USCIS anticipates releasing specific guidance for same sex couples sometime this week, but the general rule is that U.S. citizens and legal permanent residents (green card holders) may petition for their spouses.  Same sex couples may also now file fiancé visas for future noncitizen spouses living in other countries.
The effect of the ruling is truly remarkable.  Striking down DOMA achieved something for LGBT couples that immigration reform likely could not; all signs pointed to same sex immigration benefits being a political nonstarter in the immigration reform bill.  Even those same sex couples that were married in one of the thirteen states that recognize same sex marriages, but live in one of the thirty-seven states that do not, will be eligible to sponsor spouses because immigration is the exclusive domain of the federal government.  Janet Napolitano, Secretary of the Department of Homeland Security said after the ruling that, "Working with our federal partners, including the Department of Justice, we will implement today's decision so that all married couples will be treated equally and fairly in the administration of our immigration laws."
For the tens of thousands of couples that include one U.S. national and one foreign-born national, this ruling opens up a new realm of possibilities.  Many say that they can now buy a house, have a child, and generally move on with their lives here in the United States.  Couples that currently live abroad because of immigration troubles are considering relocating.  This is a major win for immigration reform advocates, and will hopefully provide some positive momentum as the immigration reform bill moves to the House of Representatives.
Immigration Blog & News
Although it is common these days to hear in the media and in political discourse the idea that immigration harms the US economy and reduces wages and job opportunities for native-born workers ...

Foreign nationals possessing extraordinary ability in their field of expertise may be eligible for an employment-based, first preference visa.