Introducing Latin American businesses to E2 Investor Visa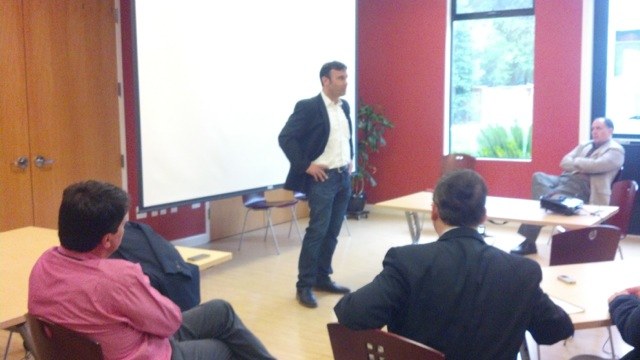 SVLinks' Silicon Valley Immersion Programs;
SVLinks, a Palo Alto based non-profit organization founded two years ago by Mr. Miguel Casillas, regularly brings high level corporate executives and entrepreneurs from Mexico and other Latin American countries to introduce them to the opportunities in Silicon Valley.  Over the past weekend, the organization hosted an immersion trip of leading entrpreneurs, executives and CXO's from Mexico, Colombia, Peru, Chile Spain and Argentina.
In the picture, Silicon Valley based immigration attorney Gabriel Jack discusses the various opportunities to start businesses in the United States by utilizing the visas created under the NAFTA agreement with Mexico as well as E2 Investor Visa and L-1A  visa options that are available to those interested in building business with the United States.
Immigration Blog & News
Although it is common these days to hear in the media and in political discourse the idea that immigration harms the US economy and reduces wages and job opportunities for native-born workers ...

Foreign nationals possessing extraordinary ability in their field of expertise may be eligible for an employment-based, first preference visa.