Immigration Reform Seminar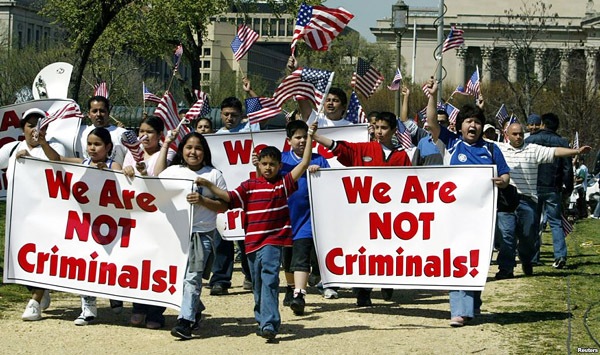 Immigration reform for 2013
When will it happen?
Will it help me and my relatives?
What can I do to get my case ready in advance?
What other forms of immigration relief might I be able to get before reform passes?
What impact will criminal convictions have on my case?
Come to this free seminar to learn about the different immigration reform proposals that Congress is considering.   We will also tell you who it might help and what you can do know to get your case ready now so that you can apply as early as possible.  Learn how to make sure you are not taken advantage of.
Anyone who attends this seminar will get a savings card for 15% all future immigration services with our office.
Preparing for Possible Immigration Reform:
An immigration reform plan has not been approved yet and it could take many months. If Congress approves an immigration reform, start collecting the documents listed below now because you may need to provide proof of:
Identity
Birth certificate and a photo identification (ID) or,
Passport, school or military ID,identification document from your country of origin like a Matricula Consular, or anyU.S. document with your name and photo, like a Driver's License or ID.
Entry to the United States Before a Particular Date
Immigration record or documents with your date of entry, passport with admission stamp (Form I-94/I-95/I-94W), or travel records.
You can also use medical records (including immunization record) or school records.
Presence and Residence in the United States From a Particular Date
Proof of presence with dates and addresses using immigration documents, government records, medical records, military records, employment records, religious or community organizations records, insurance policies, tax records, etc.
Bank receipts, financial records, credit card receipts, money order receipts, rentalagreements, deeds, mortgages, utility bills, club memberships, etc.
Tax Filings
If you do not have copies of your past filings, call the Internal Revenue Service (IRS)at 1-800-908-9946 to order a transcript for free.
If you have not filed your taxes, ask for an Individual Taxpayer Identification Number (ITIN) by calling 1-800-829-1040 and file them.
Employment History
Record dates, names, and addresses of the places where you have worked.
Possible English Knowledge Requirement
You may have to take a basic English course or exam.
Application Fee and Fines
Start saving money for the application fee and for any fines.
Also save money in case you need it for an attorney.
Record Keeping
Record all of this information in a notebook, keep the original documents, and store them in a safe place.
PROTECT YOURSELF FROM FRAUD
An attorney has to have a license from a state bar association. Don't believe anyone who tells you that there is already a new immigration program in place. A proposal has been introduced in Congress but it may change or not ever become law. Don't trust anyone who says that they can guarantee you a visa or a green card. If you suspect fraud, report it to your consulate or the police.
Immigration Blog & News
Although it is common these days to hear in the media and in political discourse the idea that immigration harms the US economy and reduces wages and job opportunities for native-born workers ...

Foreign nationals possessing extraordinary ability in their field of expertise may be eligible for an employment-based, first preference visa.