How to Hack a U.S. Start Up Visa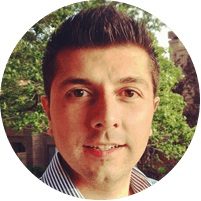 Mike Galarza, founder and CEO of Entryless
Below is a link to an article written by one of my clients, Mike Galarza.It is a poignant and intimate description of the hoops foreign-born entrepreneurs must jump through in order to start a business in the United States.As Mike notes in his article, foreign-born investors are a tremendous boon to our gross domestic product (GDP).Mike's experience of delays at every stage of his immigration process presents a compelling case that comprehensive immigration reform must happen soon and must pay special attention to foreign-born entrepreneurs who bolster job growth and bring revenue to the United States.
Mike is the founder and CEO of Entryless- a company headquartered in Silicon Valley that creates technology solutions for accounts payable data.He was able to start his business with the help of an E-2 investor visa.These visas are reserved for investors who are nationals of countries that have a treaty with the United States. For more information on the E-2, or to find out if this visa meets your immigration and business needs, please set up an appointment with one of our attorneys.Navigating the immigration system is complex.Let our experts help you through the process.
Click here to read Mike's story.
Immigration Blog & News
Although it is common these days to hear in the media and in political discourse the idea that immigration harms the US economy and reduces wages and job opportunities for native-born workers ...

Foreign nationals possessing extraordinary ability in their field of expertise may be eligible for an employment-based, first preference visa.