H1-B Petition (Fiscal Year 2016) Cap Met: April 7th, 2015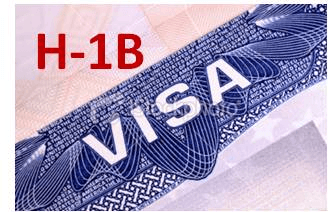 The USCIS has announced that it has reached the H1-B cap for FY2016.
This blog will answer a few questions regarding the H1-B Visa Cap.
Will the USCIS still accept my H1-B petition if I submit it after April 7, 2015?

Unfortunately, the USCIS will stop accepting any petition received after April 7, 2015.

What if my H1-B petition is exempt from the cap, will the USCIS still accept it?

Yes, the USCIS will continue to accept and process petitions that are exempt from the cap.

What if my H1-B petition was counted previously, will I be exempt from this years cap?

Yes, as long as the H1-B worker retains their cap number, their petition will not be counted toward the cap.

If I filed two H1-B petitions, will I have a greater chance of obtaining an H1-B Visa?

It depends, if more than one petition is submitted, there must be a legitimate and actual business need for each petition. If the beneficiary files more than one petition in order to gain an advantage in meeting the cap, the USCIS will reject the petition without refunding the fees.

How do I know if my H1-B petition will be accepted?

If your H1-B petition made the H1-B lottery, you will be receiving a receipt from the USCIS stating that they have received your petition.

What is the H1-B Visa Lottery process?

The H1-B Visa lottery is a process where the USCIS randomly selects the number of petitions that meet the quota.

What if my H1-B petition does not make the lottery?

If your H1-B petition did not make it this year, the USCIS will return your petition to you, your attorney or your employee including all filing fees.
If you have any questions or concerns regarding your H1-B petition, contact our attorneys located in San Jose, San Francisco, or Pasadena at (408)-293-2026.