H-4 Dependents Can Now Apply for Work Authorization
Certain H-4 Dependents are now permitted to request work authorization:
Those foreign professionals stuck in the Employment based categories for receiving an immigrant visa (Green Card), will finally be granted relief in the form of work authorization granted by the USCIS for those spouses in H-4 status who were previously not entitled to legally be employed.  At our San Jose immigration law office, we have come across numerous cases of highly motivated spouses (on H-4 status) of H-1B holders who have never had the right to work, but who will now be eligible.   Please also know that due to this change, the premium processing program for H-1B Extension requests will not be available until the third week of July.
For more information about the H-1B and H-4 Visas read our H-1B Blog  and our H-4 Visa Blog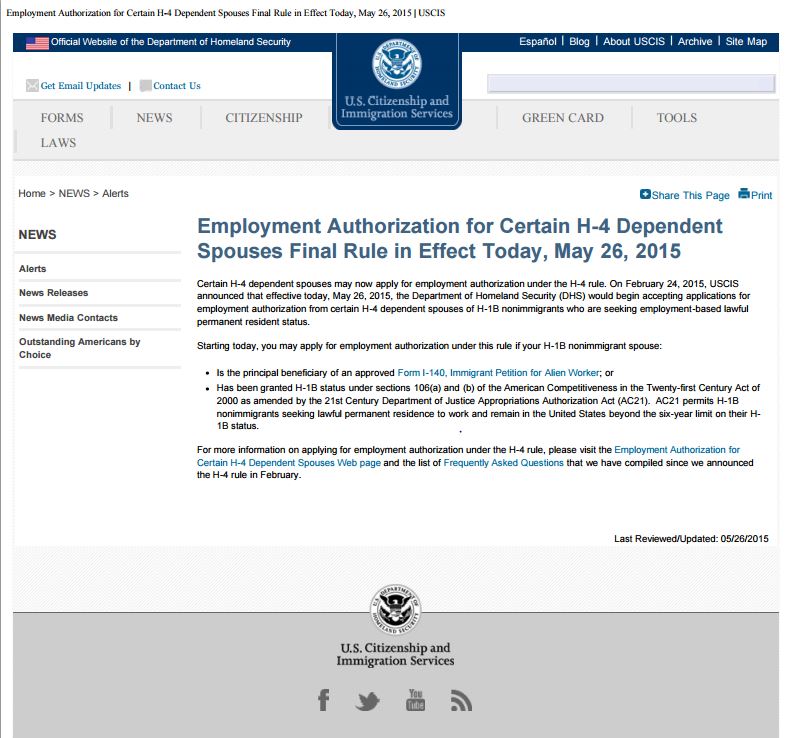 Immigration Blog & News
Although it is common these days to hear in the media and in political discourse the idea that immigration harms the US economy and reduces wages and job opportunities for native-born workers ...

Foreign nationals possessing extraordinary ability in their field of expertise may be eligible for an employment-based, first preference visa.