H-1B Online Registration FAQ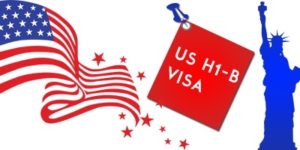 What is the H-1B Online Registration System?
USCIS announced on December 6th, 2019 that it will be implementing its new online registration system for H-1B applications beginning 2020. Employers will be required to register both cap-subject and cap-exempt H-1B applicants and pay a fee of $10 per application. Following the registration period, USCIS will use a lottery system to select applications. Those selected will then be able to submit a complete H-1B petition. 
When will companies be able to register?
Online registration is set to begin on Sunday March 1st. Companies can create an account now, but registration of intended petitions/beneficiaries will not begin until March 1st. USCIS anticipates leaving registration open until March 20th, but the registration period could close sooner.
What is the website for registration?
Registration will be through the my.uscis.gov website.
What information will be required for registration?
The precise instructions have not yet been released, but it is expected that USCIS will request basic information about the petitioning employer, the proposed job, and the foreign national beneficiary. This will likely include data such as employer name, address, phone, job title, beneficiary name, date of birth, passport number, etc. 
How do you pay the $10 registration fee?
The $10 fee must be paid online via pay.gov.  The employer must pay this fee, not the foreign national beneficiary. Accepted forms of payment include ACH, debit, and credit card. 
When will you find out if you have been selected in the lottery?
USCIS plans to inform employers that registrations have been selected prior to April 1st. Employers will be contacted via email or text message through the My.USCIS system. 
If the registration is selected in the lottery, how much time do you have to file a petition?
USCIS has stated that petitioners will have 90 days to submit the complete petition. The 90 days starts from the date you are notified that the registration was selected.
What happens if you do not get selected in the lottery?
If a registration is not selected in the lottery, it will remain in the system in a sort of waiting list. If there are additional spots available after adjudication of the initially selected petitions, then USCIS will notify employers that additional petitions may be submitted. 
Will there be Premium Processing for H-1Bs this year?
USCIS has not yet announced whether or not premium processing will be available for H-1B petitions in 2020.
Should you seek the help of an immigration lawyer for registration?
That is up to you, the employer intending to file H-1B petitions. However, an immigration attorney can help with some key aspects, including screening to make sure the company will actually be able to file a viable H-1B petition if the registration gets selected. This is important because DHS has said it will investigate and possibly take action against companies who submit online H-1B registrations but then do not follow through with the full H-1B petition. An immigration attorney can also assist with the intricacies of the new online system and follow up in the event of any unforeseen issues, as well as advise on the entire H-1B process.