FY 2017 H1-B Visa Fee Increase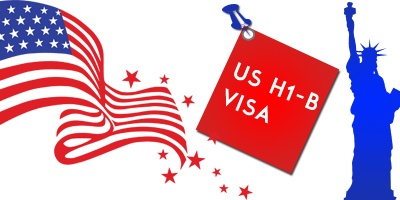 As April 1st gets closer, many are getting ready to file their H1-B Visa under the FY 2017 H-1B Visa quota. Unlike previous years, this year's will be quite different for certain applicants.
On December 18, 2015, President Obama signed a new law that will increase the H1-B Visa  filing fees.  These additional fees will apply to petitioners with fifty or more employees, with more than fifty percent of those employees in H-1B Visa nonimmigrant status. This new fee of $4,000.00 will remain effective from December 18, 2015 until September 30, 2025.  This is said to have the largest effect on consulting companies who largely employ individuals for the purpose of contracting their professional services to American businesses. They are most often foreign based companies from India.  The objective appears to be to dissuade these types of companies from using the H-1B Visa program.  While this fee increase will not affect most businesses based in the United States, it will have a damaging effect on their ability to hire foreign based professionals.  As the program stands now, companies are required to wait at least 6 months beyond April 1, 2016 for the new H-1B Visa candidate's actual hiring date unless they have already a legal visa to work covering this time before the H-1B Visa becomes effective.
Our attorneys are currently meeting with company representatives as well as potential H1-B Visa candidates in preparations for the April 1st filing. Despite these increased fees, we expect the H-1B visa quota to be reached at least within the first week of filings.  For more information on these new fees and the H1-B visa in general, please call our office at 888-497-0190.
Immigration Blog & News
Although it is common these days to hear in the media and in political discourse the idea that immigration harms the US economy and reduces wages and job opportunities for native-born workers ...

Foreign nationals possessing extraordinary ability in their field of expertise may be eligible for an employment-based, first preference visa.