Form I-601A: the Provisional Unlawful Presence Waiver Explained and the New Policy Development for Applicants with Certain Criminal Offenses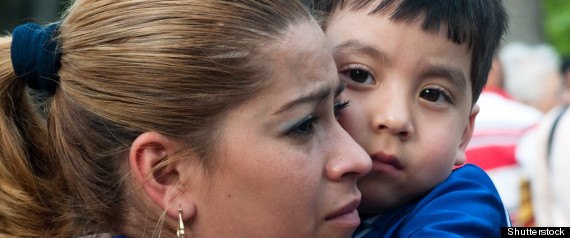 The I-601A waiver was instituted by the Obama administration on March 4, 2013.The purpose of the I-601A waiver is to shorten the amount of time that visa applicants must spend outside the US and away from their families.This waiver applies in cases where an applicant's only ground of inadmissibility is unlawful presence, meaning that the applicant entered the US without inspection and remained in the country unlawfully for more than 180 days.To qualify for a I-601A waiver, applicants must be 17 years of age or older, have an approved petition for an immediately available immigrant visa, show that refusal of admission would cause extreme hardship to a US citizen spouse or parent, and be currently present in the United States.
The traditional process for applicants with unlawful presence involves leaving the US in order to apply for an immigration visa.   For example, let us assume that a Mexican citizen enters the US without inspection and then marries a US citizen.That Mexican citizen could not apply for permanent residence (also known as a "green card") from inside US borders.That Mexican citizen would have to travel to Mexico to apply for permanent residence and file his or her immigration application at a US consulate in Mexico.
However, once an applicant who has accrued more than 180 days of unlawful presence leaves the US, even if it is to file for a US immigration visa, that person becomes subject to a three or ten year bar from re-entry into the United States.This means that even if the visa is approved by the US consulate abroad, the applicant must wait either three or ten years before returning to the US.These unlawful presence bars are very difficult for families because they have to be separated for long periods of time. The I-601A waiver effectively does away with the three and ten year bars for spouses, children, and parents of US citizens currently residing in the US whose only ground of inadmissibility is unlawful presence.Applicants who are approved for this waiver must still travel to a US consulate abroad for their immigration visa interview, but may remain in the US until the visa interview is scheduled and need not fear the unlawful presence bars.
On January 24, 2014, United States Citizenship and Immigration Services (USCIS) announced an exciting development in the adjudication of the I-601A waiver.Instead of only allowing I-601A waivers for applicants whose sole ground of inadmissibility is unlawful presence, USCIS has decided to also allow applicants to waive certain other criminal offenses.The newly waivable criminal offenses must (1) fall under the "petty offense" exception (the maximum penalty possible for the convicted crime did not exceed imprisonment for one year and the applicant was sentenced to a prison term of six months or less) or "youthful offender" exception (the crime was committed when the applicant was less than 18 years of age, and the crime was committed and the applicant was released from confinement more than five years before the time of waiver adjudication); or (2) not be a crime involving moral turpitude (CIMT) which would render the applicant inadmissible.Applicants will no longer be denied a waiver solely on account of criminal offenses that fall into the above two categories.    
 Our attorneys are eager to start filing I-601A waivers for this newly eligible category of individuals.I personally find this development to be incredibly promising and believe that the government is moving closer to a mini amnesty program.Please contact our office today to see if this policy change can positively impact your immigration situation.
Immigration Blog & News
Although it is common these days to hear in the media and in political discourse the idea that immigration harms the US economy and reduces wages and job opportunities for native-born workers ...

Foreign nationals possessing extraordinary ability in their field of expertise may be eligible for an employment-based, first preference visa.