Early Preparation & Strong Attorney Advocacy Needed For Successful H-1B Visa Applications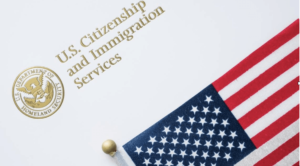 The good news is that employers may still file petitions to classify you as an H-1B worker if you work in a specialty occupation. Although the basic requirements of the H-1B visa appear relatively simple, putting together a winning case has become more challenging with the recently raised standard of proof for approving an H-1B petition and higher denial rates. 
There are many benefits to the H-1B visa, including that it's a three-year visa (extendable to six years). If an H-1B visa holder has applied for residency (green card) by the end of those six years, they may continue to renew their H-1B every three years until they receive legal permanent residency—a wait that may stretch many years. There are three types of individuals who may have petitions filed on their behalf under the H-1B visa category, as "People with Specialty Occupations". Typically companies will file for individuals to come to the United States to perform services in specialty occupations that normally require bachelor's degrees (or higher) in a specialty field. People who will be engaged in cooperative research and development projects administered by the U.S Department of Defense and Fashion Models of distinguished merit and ability are also eligible for H-1B visas.
The United States Immigration and Nationality Act of 1990, says that the U.S. can only allocate 65,000 H-1B visas in a fiscal year. Another 20,000 visas can be issued under the master's cap for H-1B Applicants who have U.S. master's degrees or higher. In 2019, more than 200,000 H-1B applications were submitted. Because each year there are so many more applications than available H-1B visas, USCIS conducts a lottery to select cases. To be considered in the lottery, the application must be submitted as soon as USCIS begins to accept applications (April 1st). 
In addition to the hurdle of getting your application chosen in the lottery, H-1B applications have also become more challenging following the 2017 policy changes.
Even historically perceived "easy" renewal applications need the care and experience of a qualified immigration attorney.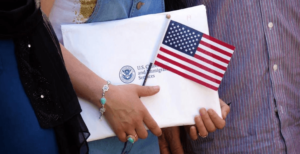 As reported in a study by the National Foundation For American Policy, H-1B visa denial rates remain at high levels through the first three quarters of fiscal year 2019 as the strict policy of the Trump Administration continues restrictive policies. So far in FY 2019, USCIS adjudicators have denied 24% of H-1B petitions for "initial" employment and 12% of H-1B petitions for "continuing" employment. The 12% denial rate for continuing employment is also historically high – 4 times higher than the denial rate of only 3% for H-1B petitions for continuing employment as recently as FY 2015.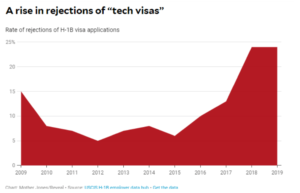 With the denial rates remaining at high levels, there's no room for error.  It is critical that you have qualified and experienced attorneys to handle the myriad of specific considerations, exceptions, and evidentiary requirements that can make the process difficult to navigate. Also, with help of an attorney, a record number of those denials have been overturned on appeal, suggesting that USCIS has been wrongfully rejecting qualified applicants for these coveted visas for high-skilled immigrants. For more information, contact our office for a consultation: (408) 293-2026.