B-1: The Business Visitor Visa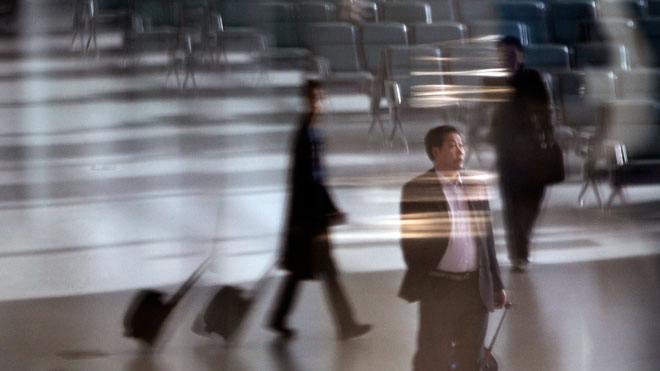 foxbusiness.com
Many foreign investors wishing to reside in the United States first obtain a B-1 Business Visitor Visa. The B-1 is very flexible. It is possible to transition from a Business Visitor Visa to an E2 Treaty Investor Visa or H-1B Specialty Occupation Visa. However, it is important to note that Business Visitors may not obtain paid employment in the United States, nor may they enroll in any school, without changing to a different visa category.  Below is a summary of activities that are available to B-1 visa holders:
-Engaging in business transactions separate from paid employment, such as taking orders for goods made outside the U.S., negotiating contracts, communicating with clients or colleagues, and protecting legal interests.
-Conducting independent research.
-Participating in professional activities, such as conventions, conferences, or seminars, so long as compensation is limited to honorarium and incidental expenses from an academic institution for customary academic activity. A compensated academic activity may not last more than nine days at a single academic institution. A B-1 visa holder may not engage in more than five compensated academic activities in any six month period.
-Participating in professional athletic tournaments for tournament winnings only, as opposed to a salary.
-Personnel of international airlines based outside the U.S. may engage in paid employment in the U.S. in an executive, supervisory, or highly technical capacity. If these airline personnel are nationals of a country that holds a treaty with the U.S., they are required to obtain an E-1 visa.
-Commercial truck drivers on international hauls may only transport goods across international boundaries. Goods may be picked up in or delivered to the United States. Goods may be picked up in one country, travel across the United States, and be dropped off in another country. A driver bringing goods from Canada or Mexico may not deliver goods from one U.S. destination to another U.S. destination.
-Foreign medical students may participate in "elective clerkships" so long as they do not receive payment.
-A member of a board of directors of a U.S. corporation may come to the U.S. for a board meeting.
-Installing, servicing, or repairing equipment as part of a sales contract so long as the seller is required to provide the service, the service person has specialized knowledge essential to fulfilling the seller's obligation, and the service person is not receiving payment from a U.S. source.
-Tour bus operators may transport passengers between a foreign country and the United States. They cannot transport passengers from one U.S. destination to another U.S. destination.
-Participating in voluntary service programs sponsored by recognized religious or nonprofit charitable organizations so long as the participant presents a written statement provided by the organization.
-Horse race track personnel may perform jockey, driving, training, or grooming services for a foreign employer so long as they do not work for any other employer while in the United States, whether foreign or domestic.
-Observing business or professional activities so long as there is no direct involvement and so long as the business visitor pays for his or her own expenses.
-Personal or domestic servants of U.S. citizens may accompany those citizens to the United States on a B-1 visa so long as the U.S. citizen frequently works abroad as a condition of his or her employment, the citizen's current stay in the U.S. will not be over four years, the servant was employed by the citizen abroad for at least six months before arriving in the U.S., the servant will be staying at the citizen's residence at no cost to the servant, the servant will work only for the citizen, and there is a contract between citizen and servant that meets certain federal guidelines.
-Personal or domestic servants of various categories of visa holders may accompany their non-immigrant employer to the U.S. on a B-1 visa if the servant has not abandoned his or her residence abroad, has worked for the employer for one year and has at least one year of prior experience as a servant, is paid the prevailing wage of a servant as specified by contract, and is provided information by a consular officer specifying labor rights and confirms understanding to that officer.Legal permanent residents may not bring servants into the U.S. on a B-1 visa because such action indicates immigrant intent on the part of the servant.
Our attorneys are very knowledgeable about the B-1 visa process.Please schedule an appointment to learn more about this visa category and to find out whether the B-1 visa will meet your immigration needs.
Immigration Blog & News
Although it is common these days to hear in the media and in political discourse the idea that immigration harms the US economy and reduces wages and job opportunities for native-born workers ...

Foreign nationals possessing extraordinary ability in their field of expertise may be eligible for an employment-based, first preference visa.