Attention TPS Holders from HONDURAS and NICARAGUA:  Must Renew by February 13th!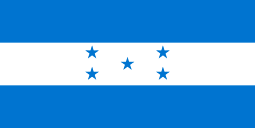 The federal government has recently announced that individuals with Temporary Protected Status (TPS) who are from Honduras and Nicaragua must file renewal and work permit applications between December 15th, 2017 and February 13th, 2018. Work permits will not be automatically extended without submitting the proper forms, fees, and supporting documents.
Individuals with TPS are encouraged to explore other immigration options, as the TPS program may not continue.  The government is evaluating whether or not to extend TPS for Honduras past July 5th, 2018, and it has already been decided that TPS for Nicaragua will terminate on January 5th, 2019. Many individuals with TPS do have other immigration options, such as filing an green card case through an immediate family member (US citizen child, spouse, etc.).
MJ Law is happy to assist with TPS renewals as well as provide comprehensive immigration consults.  Hablamos español.