5 Immigration tips for hiring talent in Silicon Valley
5 Immigration tips for hiring talent in Silicon Valley
One of the more recurrent questions I get asked in our law firm is:  Are there alternatives to the H1B visa to acquire foreign talent in the tech field? The answer is yes. There are different types of non-immigrant visas that can be used that could help tech companies to fulfill highly specialized positions that are normally petitioned through the H1B visa.
During the last decade, the Silicon Valley has experienced a tremendous growth and technology companies are expanding at a very fast pace. This has created a shortage of local talent and many human resources managers have approached our law firm looking for tips and / or advice in how to address the lack of available skilled worker visas when the H1B visa cap is reached each fiscal year.
Beyond the H1B: 5 other work visas
Nationality can play a big role when applying for highly skilled positions. We already know that India and China use a high percentage of the allocated H1B visas every year, and the period of application is also subject to the Federal Fiscal Year. But there are options for individuals of other nationalities (including India and China) that are eligible to apply for a highly skilled position.
Look down under: E3 visa for Australians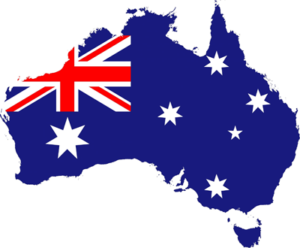 If your company requires a certain highly skilled position that cannot be fulfilled by a local worker, this visa will allow you to find the right candidate in Australia. The E-3 visa allows Australian nationals (native or naturalized) to accept specialty employment in the United States. It is a requirement that the worker has at least a bachelor degree and the position is a specialty one (A plumber or electrician is not a specialty position. A software developer is). The advantage of this visa is that it allows the spouse of the employee (if he or she is married) to travel and accept employment as well. The employment that the spouse can perform doesn't have to be highly skilled. Kids are allowed to travel and attend school as well. This is a temporary, non-immigrant visa. At the end of the allowed period of employment, the individuals must return to their country.
Look at our neighbors: TN Visa for Canadian and Mexican professionals
Under the North American Free Trade Agreement (NAFTA), there is a chapter that allows professional and highly skilled nationals of Canada and Mexico to accept temporary specialty positions in certain professional jobs in the US. The candidate must have a professional degree (Bachelors or Masters Degree) and the job must be included in one of the allowed categories. Tech workers like software engineers are included in this list. This visa is good up to three year periods and can be renewed indefinitely. It does not allow the employee to live permanently in the US.
Now, under President Trump's administration, there are ongoing re-negotiations of certain chapters of the NAFTA and this visa could be affected by this process. As today, there have been no changes to these policies since the negotiations among the three countries just started, but I will be updating the results of the negotiations and agreements if there are any changes to this visa.
Chile and Singapore have their own visa: H1B1
Chilean and Singaporean nationals are eligible for this specific visa category.
1,400 Chilean nationals may apply each fiscal year.
5,400 Singaporean nationals may apply each fiscal year.
Just like any of the other visa categories, the potential employer must offer a highly skilled job that requires specialty knowledge if it can't be found locally. This is a non-immigrant visa. Unlike the regular H1B, it does not have dual intent (to immigrate permanently) and the employee must return to their country of origin after the contract ends.
Extraordinary talent? The O visa can be the answer
We receive a lot of requests for O1 visas year round, mostly used for the entertainment industry, since it is a visa that allows foreign actors, directors and musicians who have contracts to perform in the US. This visa can be used for pretty much any nationality, if the candidate has talent above the norm. Extraordinary talent can be defined as someone who has achieved significant success in their field and they have awards or nationwide or international recognition in their specialty. So, although this visa is not available for just any skilled individual, it allows a US employer to hire a prominent scientist, economist or equally skilled individual for a highly specialized role.
One of the advantages of the O visa is that it can have dual intent: the beneficiary can seek permanent US residency.
Read more…
The Intra-company transfer visa: L1A and L1B
Many companies in the Bay Area already have branches in other countries, or are expanding rapidly and will do in the near future. This visa is one of the best and more secure ways to acquire talent and relocate them to the US. The L1 visa has two variants:
L1A: Executive or managerial positions that oversee the operations of the branch in the US.
L1B: Key personnel with special proprietary knowledge that can't be found locally.
This visa requires that the employee is been working for the foreign branch for at least one year in the last three years to qualify for it. This visa, like the H1B, has dual intent: the beneficiary can apply for permanent resident status.
Read more…
Immigrant visa: The Green Card process
The immigrant visa (or Green Card) is a way to acquire highly skilled talent for a long-term or permanent/tenure position. Foreign individuals with highly specialized knowledge that can't be found among US Citizens can be beneficiaries of this kind of petition. There are three main categories for this kind of immigrant visa:
– EB1: First priority workers with highly specialized education, such as PhD or extraordinary achievements.
– EB2: Second priority workers with advanced degrees or specialty education.
– EB3: Third priority workers with professional degrees or skilled labor.
Each category has a certain number of allocated visas available every fiscal year. The visa bulletin describes which nationalities with high number of immigrants (China, India and Mexico) must wait for a priority date before getting the visa adjudicated. Other countries have no limits during a fiscal year and can get their visa adjudicated immediately.
Are there any other ways to hire skilled foreign talent?
Our law firm has helped thousands of companies and individuals obtain their US visa. We review each case in particular and advice what your options are. Feel free to contact us and schedule a consultation.