En qué consiste el perdón I-601A waiver dentro de Estados Unidos – 04 Marzo 2013
Hemos recibido muchas llamadas y correos solicitando información acerca de los llamados "perdones" o "waivers" I-601A para aquellos inmigrantes que estén casados con su esposo / esposa con ciudadanía de los Estados Unidos, o hijos de Ciudadanos Estadounidenses que se encuentren ilegalmente en los Estados Unidos.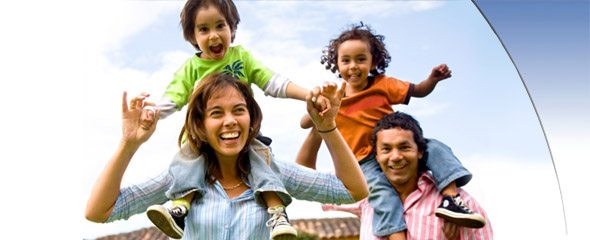 Por favor, tómese 5 o 10 minutos de su tiempo para leer esta información cuidadosamente. Si necesita consultar con nuestros abogados de inmigración para ver si usted califica, puede llamarnos al (408) 293-2026.
Los "perdones" I-601 dentro de los Estados Unidos, no son una reforma migratoria. Tampoco son una "Amnistía". Personas con historial criminal o con deportaciones previas, no califican.
¿Quién o quienes califican para el perdón migratorio dentro de los Estados Unidos?
– Sólo califican el esposo o esposa, o hijos del Ciudadano de los Estados Unidos, siempre y cuando no tengan deportaciones anteriores y puedan demostrar que su separación de los Estados Unidos causará un sufrimiento extremo a su familiar Estadounidense.
¿Cómo se solicita el perdón?
– Se tiene que enviar el formulario al apartado postal de la ciudad de Phoenix, AZ que el USCIS ha designado para iniciar el proceso.
Por ningún motivo envíe o inicie el trámite del "perdón" sin antes consultar con un Abogado de Inmigración, o si no tiene manera de comprobar que la ausencia de su familiar resultará en un sufrimiento extremo para el Ciudadano de Estados Unidos.
Contacte con nuestros Abogados de Inmigración y solicite una consulta confidencial para responder sus preguntas personalmente:
En San Francisco, CA: (415) 300-0174
En San José, CA: (408) 293-2026En Los Angeles/Pasadena, CA: (626) 398-1992
Immigration Blog & News
Although it is common these days to hear in the media and in political discourse the idea that immigration harms the US economy and reduces wages and job opportunities for native-born workers ...

Foreign nationals possessing extraordinary ability in their field of expertise may be eligible for an employment-based, first preference visa.