Employers, Get Ready: H-1B Filing Season Starts April 1, 2014, for Fiscal Year 2015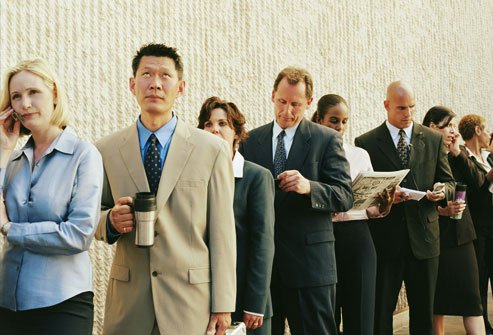 Credit: Andrew Sinclair
H-1B filing season is upon us!This specialty occupations visa is coveted across a variety of industries, including science, technology, and engineering.H-1Bs enable employers and entrepreneurs to hire the best and brightest talent from across the globe.The filing season for H-1B visa petitions for fiscal year 2015 opens on April 1, 2014. If employers fail to submit visa applications in a timely manner and the cap is reached, they will not be permitted to file for new employees until April 1, 2015.As the H-1B cap is very small, it is met fairly quickly.For fiscal year 2015, the H-1B cap is 65,000, as established by federal law.There are 20,000 additional visas available for applicants with a Master's degree or higher that graduated from accredited U.S. educational institutions.These visas fall under the advance degree exemption.
For fiscal year 2014, the cap was reached during the first week of the filing period.United States Citizenship and Immigration Services (USCIS) received 124,000 H-1B petitions between April 1 and April 5, 2013.The H-1B quota is usually filled during the first five business days of the filing season because applications received during those five days are treated equally for lottery purposes.This means that for fiscal year 2015, the quota will be filled with applications submitted between April 1 and April 7, 2014.
On April 8, 2014, the sixth business day after H-1B filings open, USCIS will administer a computer-generated lottery to determine which H-1B applications it will process under both the 65,000 and 20,000 caps.All applications not selected by the lottery will be returned to the petitioner with filing fees.The advanced degree lottery is run first.Those applications that do not make it into the 20,000 quota are run through the standard 65,000 quota lottery until the cap is met.
Since demand always exceeds supply, it is essential for employers to have all necessary paperwork ready to go by April 1.Recall that all H-1B petitions require a Labor Condition Application (LCA) approved by the U.S. Department of Labor (DOL).The DOL approval process can take seven business days or longer.As such, employers hoping to make the filing deadline should submit all LCAs as soon as possible, so that that DOL can certify and return them in time for April 1.
Our attorneys are available to assist with H-1B filings, LCAs, and any questions pertaining to process or eligibility.Please contact our offices immediately if you are planning to file for fiscal year 2015.The deadline is in two weeks!
Immigration Blog & News
Although it is common these days to hear in the media and in political discourse the idea that immigration harms the US economy and reduces wages and job opportunities for native-born workers ...

Foreign nationals possessing extraordinary ability in their field of expertise may be eligible for an employment-based, first preference visa.